PRESIDENT-ELECT

Sean J. Smith, Ph.D., is Professor of Special Education at the University of Kansas.  Sean is a teacher, teacher educator, researcher, national presenter, and the parent of four school-age children, two having exceptionalities. With a background in the research and implementation of Universal Design for Learning (UDL) technology-based innovations for struggling learners and those with disabilities, Sean has authored books, chapters, articles, and offered hundreds of national presentations. The Principal Investigator (PI) or Co-PI on federally funded research and implementation projects, Sean is currently examining the impact of virtual reality and online learning on student development as well as ways to apply evidence-based technology innovations across the lives of those with exceptionalities, particularly in the area of literacy and technology. A former co-editor of Teaching Exceptional Children (2009-2014), Sean works to identify ways to further bridge the research-to-practice gap to ensure effective and efficient outcomes for ALL learners, especially via innovative, technology-based solutions.
As a faculty member at the University of Kansas, Sean wears three distinct hats: teacher educator, researcher, and parent (the parent being separate and yet, integral to who he is). As a teacher educator, his interests reflect the responsibilities of a faculty position at the University of Kansas, which involve preparing special and general education teachers to meet the educational needs of students with high incidence disabilities in instructional settings. Toward this end, his primary teaching interests include (a) promotion of effective instructional practices for all students, (b) translating educational research into classroom practice, (c) advancing professional-professional and professional-parent collaboration, (d) development of problem solving skills and critical reflection through problem-based teaching, (e) development of instructional solutions aligned with the principles of Universal Design for Learning (UDL) to further advance teachers, parents, related service personnel, and others working with students with disabilities, and (f) the integration of technology innovations into K-12 instruction and teacher education.
As a researcher, his interests, and thus contributions to the TAM Board include two central themes: the development and research of technology innovations to enhance the learning and life changes of individuals with disabilities, and strategies to further engage professionals and parents in the use of these solutions toward this end. Finally, as a parent of four school age children, the impact on his professional work is more directly aligned with his soon to be 10th grader with Down syndrome. For his son, technology has been a critical factor in his meaningful inclusion to the general education classroom. This participation goes beyond mere access and/or social inclusion but instead, focuses on direct participation in instruction aligned with the state standards and increasingly, the Common Core and College and Career Readiness Skills. The Efficiency and Effectiveness of instruction has been greatly improved through the integration of technology.
As a teacher, teacher educator, researcher, and parent, Sean believes he can offer the Board and the TAM community perspective across multiple stakeholders.
"I am very excited to serve  as  President Elect of TAM. My research interests focus  on  the  use  of  instructional and assistive technology for cognitive  development  and content-based instruction for students with various abilities and needs. I am also very interested in the area of Universal Design for Learning. I teach courses in AT, UDL, and research methods. Technology has always been my passion. I am fascinated with ways to support teachers in effective technology integration in their classrooms. My goal for serving on the  TAM  Board  is  to  bring  back TAM's legacy in producing and disseminating timely and relevant products and resources to support all technology users. I look forward to working with TAM members on creating new products in innovative formats. My hope is to find ways to benefit from amazing expertise available among TAM members. This year I'm also serving as the TAM representative to Program Advisory Committee for the CEC's 2017 annual conference.  We hope to  see  more  presentations based on systematic evidence rooted in practice. I would like to encourage you to submit a proposal as well as volunteer to be a conference proposal reviewer. I hope to have the opportunity to hear from you."
MEMBER-AT LARGE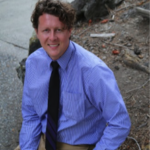 Don McMahon, Ph.D. is an Assistant Professor of Special Education at Washington State University in Pullman, WA. His research involves increasing the use of Universal Design for Learning principles in education, using mobile devices to increase achievement for students with disabilities, and exploring the impact of augmented reality, virtual reality, and wearable devices as an assistive technology for students with disabilities.  Don is the Founder and Co-Director of the Assistive Technology Research & Development Lab at WSU.
"I believe that the members of the Technology and Media Division of CEC can pioneer the future of inclusive education. TAM should be a place to showcase AT and IT strategies to make a more inclusive future for everyone. Our members drive technology changes in education. My vision for the publicity committee is to support our members as they seek to build that inclusive future. I hope to expand the activities of the publicity committee. From regular researcher spotlights, how to videos, user spotlights (what better way to demonstrate tech than the end user showing it off), and greater presence in social media, there are many ways we can work together to raise awareness. TAM members can be the Technology "wine tasters" of CEC evaluating and potentially building on our skills to create our own "TAM Certified" seal of approval. The best way we can achieve our goals and grow TAM is to increase involvement by all our members. So if you have an idea or content you want to share please let us know!"
SECRETARY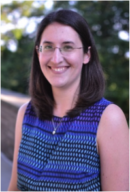 Sara Heintzelman is a lead special education teacher at Centennial School of Lehigh University and doctoral candidate at the University of Kentucky.
"I am excited to serve as the Secretary of TAM. My research interests include integrating instructional technology to meet the needs of students with EBD, distance learning, and instructional design. As a practitioner, I embed technology to teach students in my fourth and fifth grade emotional support classroom. My goal for serving as a member of the TAM Board is to help plan meaningful virtual and in-person events to bridge the research to practice gap for practitioners."