President-Elect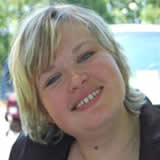 Dr. Anya Evmenova is the Assistant Professor in special education at George Mason University.
"I am very excited to serve  as  President Elect of TAM. My research interests focus  on  the  use  of  instructional and assistive technology for cognitive  development  and content-based instruction for students with various abilities and needs. I am also very interested in the area of Universal Design for Learning. I teach courses in AT, UDL, and research methods. Technology has always been my passion. I am fascinated with ways to support teachers in effective technology integration in their classrooms. My goal for serving on the  TAM  Board  is  to  bring  back TAM's legacy in producing and disseminating timely and relevant products and resources to support all technology users. I look forward to working with TAM members on creating new products in innovative formats. My hope is to find ways to benefit from amazing expertise available among TAM members. This year I'm also serving as the TAM representative to Program Advisory Committee for the CEC's 2017 annual conference.  We hope to  see  more  presentations based on systematic evidence rooted in practice. I would like to encourage you to submit a proposal as well as volunteer to be a conference proposal reviewer. I hope to have the opportunity to hear from you."
Member-at Large

Dr. Kelley Regan is the Associate Professor, special education also at George Mason University.     "Hi TAM    members! As a new Member-at-Large on the TAM board, I am glad to represent the division at conventions and meetings, support the operation and growth of the division, and chair the membership committee. After meeting many wonderful members of the TAM board, I was interested in taking a more active role on the board. In addition, I wanted to actively serve an organization that has a mission aligned with much of my own current research and practice – promoting the effective use of technology tools as well as media for individuals with exceptional needs. In fact, it would be hard to argue that the use of technology in the field of special education is not relevant to all scholars, teacher educators, and practitioners! My hope for TAM is to effectively provide great content as well as experiences  to  our  members  so that they feel connected to the organization. I hope to promote TAM membership and to impact retention by communicating the continuing benefits of membership and gathering feedback from current  members.  TAM  plays  a vital role in the special education community and I am happy to support   the   organization  as  a Member-at-Large."
Secretary

Dr. Sean J. Smith is a Professor in Special Education at the University of Kansas and a researcher with the Center on Research and Learning. "I am excited about the  opportunity  to  join  the  TAM  Board  as  the Secretary.  This is actually my second time on the Board having served as a Member-at-Large over a decade  ago.  For  me,  TAM  has  always  been  the organization centered on the needs of struggling learners and those with disabilities through the lens of innovation. Through the Journal of Special Education Technology, TAM has offered a voice to the field including researchers, practitioners, and parents on what technology can do to enhance the overall growth and development of the ALL individuals. As our field orients itself to the increasing innovations that are radically altering  teaching  and  learning, I'm  pumped  to  be  part  of  the  TAM Board.  TAM, as an organization, has much to offer CEC and more important, the broader field of learning across the life span. With all the changes in technology solutions, I realize there are professionals and members of  the  broader community serving struggling learners and those with disabilities. I truly hope, through a collaborative effort, the members  of  TAM  can  offer  a  vision  for  research  and  practice  in technology for today as well as tomorrow. If I can be of assistance, don't hesitate to reach out to me and hope to work to make TAM a more interactive entity for us all."
JSET Co-Editors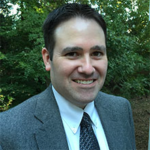 Dr. Boyle is an Associate Professor at Temple University in the Special Education Program. Dr. Kennedy is an Assistant Professor at the University of Virginia in the Department of Curriculum, Instruction, and Special Education. Both are active researchers
in the field of special education and bring a wealth of editorial and leadership experience to this position.
As co-editors of JSET, they will work with the TAM board and an editorial team to increase the journal's impact and audience. Their primary goals include a diversification of journal content, an active JSET presence in social media, and more attention to cutting-edge issues and technologies. All TAM members are encouraged to share ideas for JSET with Drs. Kennedy and Boyle and with TAM board members. They look forward to your ideas and participation as an author or other contributor to JSET.