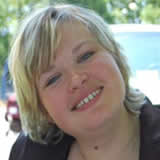 I am very excited to be the President of the most wonderful TAM Board this year. As you all know, Technology and Media Division has experienced quite a few changes in the last couple years. So first of all, I want to thank our two past presidents: Dr. Cheryl Temple and Dr. Cindy Okolo. Their incredible leadership and enthusiasm over the last two years kept TAM afloat through the tough times. I want to thank both of them for their dedication and for being amazing role models for the upcoming leaders in the area of technology in special education, representing both worlds: practitioners (Dr. Cheryl Temple) and researchers (Dr. Cindy Okolo).
As we are nearing the annual CEC Convention & Expo in Boston, TAM Board is excited to finally be able to focus on supporting all our members. If you are going to be in Boston, please join us for the TAM Business Meeting and Technology Innovation Showcase (on Thursday at 5:00-6:00 in Sheraton Beacon B). We will be trying a new format and spending most of this time playing with exciting new technology innovations. Do you want to experience virtual reality or try Dash and Dot robot? Come over and mingle with like-minded friends between six different stations.
This year during TAM's Business Meeting, we will also be celebrating the winners for the JSET Research Article of the Year and Technology in Action Article of the Year awards. Hope this will be the beginning of a wonderful tradition that will be expanded to recognize teachers and students with disabilities successfully using existing and emerging technologies.
TAM is also happy to report that we are working on reviving our older products and creating the new ones. We hope to have our most popular product, AT Wheel, revised and published in the nearest future. There is also a plan to support both practitioners and researchers in the successful integration of technology in their work. My personal goal for the upcoming year is to bring back TAM's legacy in producing and disseminating timely and relevant products and resources to support all technology users. If you have any ideas about how TAM can support you, please don't hesitate to let us know. We always look forward to hearing from our members! TAM is stronger than ever and we are here for you!