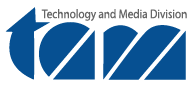 Join TAM members at the CEC Annual Convention in Boston, MA on April 19-22, 2017.
TAM's Business Meeting and Technology Innovation Showcase will take place from 5:00 – 6:00 on Thursday evening in Sheraton hotel, Beacon B.
Come to celebrate the winners of the JSET Research Article of the Year and Technology in Action Article of the Year awards!
Engage with other members and experience innovative technology such as an HTC Vive virtual reality headset, Microsoft Hololens smart glasses, Technology-based graphic organizers, Aurasma on mobile devices, Alexa, and Osmo and a Dash and Dot robot. See you there!